Startupnight Bites
VISUAL RECORDING

A match event between startups and investors.
26 future-oriented food ideas and 4 minute per pitch on stage.

Executive Producer: Deutsche Telekom
Co-Organiser: crowdfoods, foodbuzz, ontherocks
Place: Microsoft's Digital Eatery, Berlin.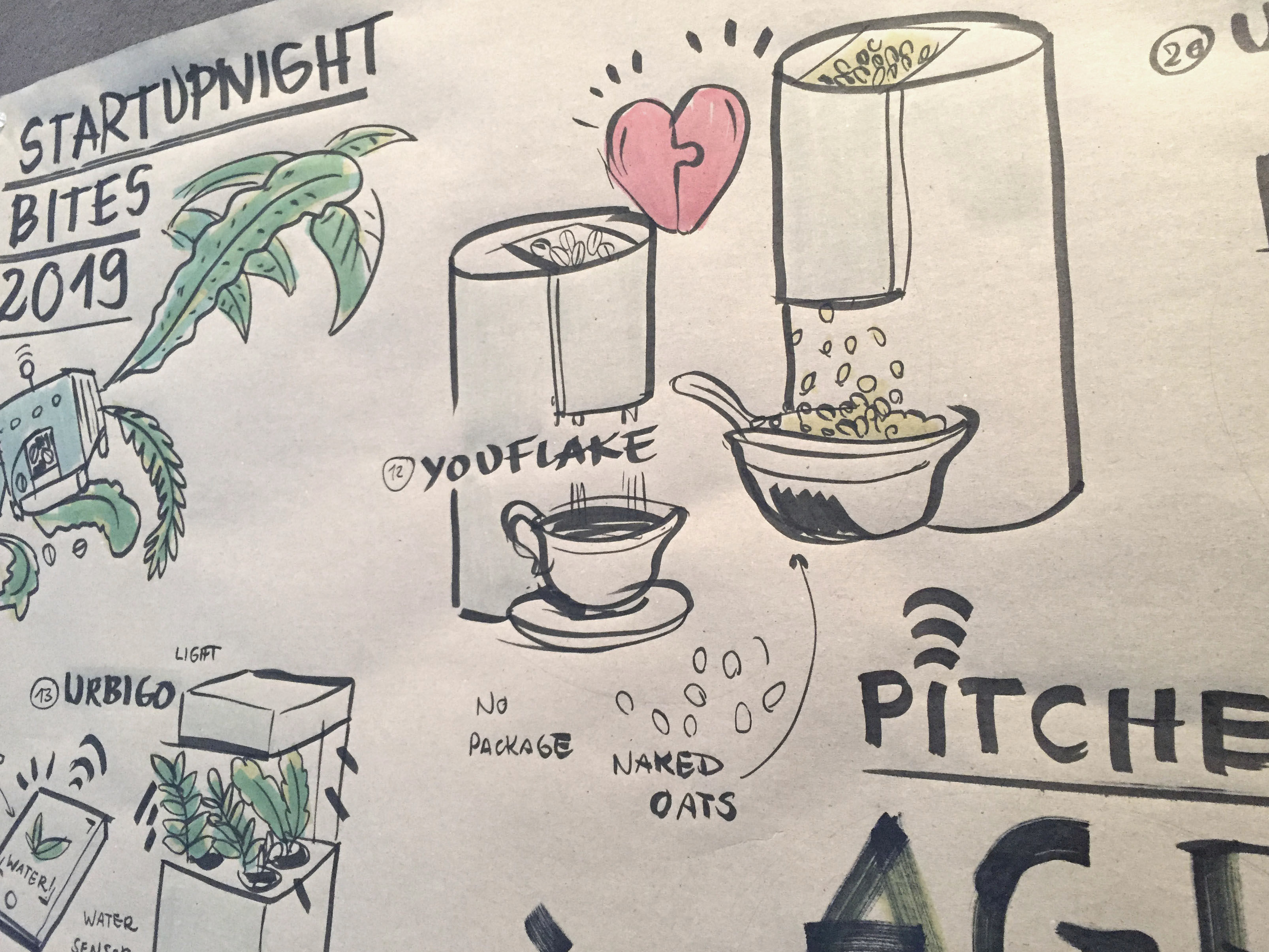 YouFlake – www.youflake.com
Nordic Oceanfruit – www.oceanfruit.de
Social Perma Culture
VISUAL RECORDING

I recorded the amazing talk in a visual way
during a »facilitate change« workshop
about Social Perma Culture.

Moderators: Thomas Doennebrink, Ela Kagel.
Special guest: Perma-Culture expert Alfred Decker.
Place: Studio Supermarkt, Berlin.
Shaping Future
VISUAL RECORDING

I recorded talks during an ideation workshop
about healthcare, empathy and technology.
Ping-pong Dialogue in a small group.
Client: Fraunhofer